We Generate MORE LEADS and MORE REVENUE For Your Business

With Our Search Engine Optimization Services Focused On YOUR ROI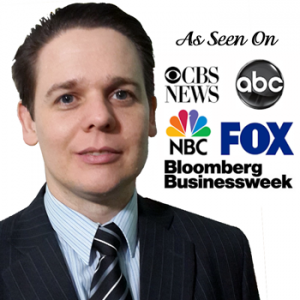 Hi there, Leonardo Schwartz here, CEO and Founder of Social Aware Marketing, a nationally recognized Search Engine Optimization and Marketing firm based in Miami, FL.
Let me cut to the chase: you and me both are business owners so we can relate and talk the same language here. The blood of every business, no matter what it is, are LEADS. And of course, we both know that there is only one way to get more leads to build and further grow your business: MARKETING.
In fact, the first thing I usually tell my customers is that they're wrong about what business they actually are in. Business owners come to us from all over the United States and from the more diverse industries so most of the time they tell me: "No, I do know my business well. I'm in the real estate business" or "I'm a divorce lawyer" or "My business is to help people, I'm a psychologist" or "I'm a plastic surgeon".
But again: they are dead wrong!
WE ALL, business owners, no matter what we do for a living or the kind of service we provide to our customers, ARE IN THE SAME BUSINESS. Would you like to know what business is that?
The marketing business! Or, to say it in another way, THE BUSINESS OF PRODUCING LEADS.
But don't worry, I really don't expect you to do my job, not at all.
I'm only want to make a point here: whatever industry you are in, YOU NEED TO BE ABLE TO GENERATE LEADS TO GROW YOUR BUSINESS OR YOUR PROFESSIONAL PRACTICE. Period.
Of course you already know that, and of course you have a marketing budget at your disposal just for that.
The real question is: Is your marketing budget giving you the maximum Return On Investment possible?
That's the matter.
You know, no all marketing services are created equally. And nowadays is sad to see how many business owners just throw away thousands upon thousands of dollars each and every month in marketing services that used to work wonders 10 years ago, but unfortunately don't work anymore.
I'm not here to point fingers to any company so you'll have to do your homework, but let me just tell you the Internet have changed the world as we knew it and many media that used to be huge just a few years ago are now dying a slow but not because of that less inevitable death..
Remember newspapers, classified ads, yellow pages, etc? How many people look for services in them anymore?
Not that many, That's for sure..
These days, if you want more market share for your company there is only one "directory" that's worth it for you to get your business listed in: Google.com
Of course, you're going to tell me that Google is not a directory at all. It's some kind of web site where you go everyday to look for all kind of information on any subject you are currently needing information about..
Did you see it? You just agreed with me!
And not only you but mostly EVERYONE go to google.com several times a day to look for all kind of information, no matter it's info they need to do their homework or the kind of information they need to make an "informed decision" on who's the best painter or landscaper in town, what restaurant has the best customer reviews, what make of car is trending or who's the less expensive but efficient immigration lawyer in Miami, FL.
Unfortunately, as evident as all of this really is, most business owners don't really get it.
Of course, getting your business "listed" in Google.com in a prominent spot when someone performs a search for the product or service you provide is not as simple as buying an ad in any of the traditional directories business owners are so fond of.
No, it's not that easy; in fact is fairly complicated. The whole process of getting your business there -and get sure it stays there- is called SEO, that stands for Search Engine Optimization.
Now, chances are, you've heard of SEO before. And chances are, you have a wrong idea about what Search Engine Optimization actually is.
But it's not your fault, let me explain..
Since 5 years ago or so, out of the thin air, thousands of "marketers" started cold calling business owners all over the States claiming to be SEO Experts, SEO companies and even "SEO Gurus".
Don't take me wrong: I have nothing against real SEO experts, and really believe Search Engine Optimization provides the best ROI that any kind of marketing can give a business, not matter it's a small family-run business or a Fortune-500 mammoth.
The real problem is that 99% of these people claiming SEO expertise had -and have- no idea at all about Search Engine Optimization. Most of them just bought a $47 video-course or ebook teaching them how to make thousand of dollars a month selling this kind of services to business owners and outsourcing the work to some cheap VA's from the Philippines.
All this abuse we business owners have had to bear over the last few years has installed among us some big misconceptions about what Search Engine Optimization is, what benefits it provides, and even what's a fair price to pay for a good SEO Service.
Even worst: Many business owners who took the leap of faith and contracted some of these "SEO Services" not only got ZERO return on investment for that, but even got their websites penalized by Google in such a way that today they're nowhere to be found by their customers and prospects.
As a matter of fact, many of our SEO customers came to us at the beginning just because of that: looking for our help to get their sites recovered from Google Penalties caused by substandard SEO services performed to them in the past.
If getting your business listed on Google's first page can easily DOUBLE or EVEN TRIPLE your business and thus your revenue, getting your site penalized and so taken out of Google's index for good can and will certainly hurt your business badly. Especially when a good part of your leads and customers would come from Google.
Now, in case you never contracted any SEO Services before.. CONGRATULATIONS!
At least you know you've not been a victim of some of these "SEO Experts" and your site is ready to get a major boost through our help to get it to the Google's first page in 180 days or less.
Yes, I said 180 days..
Let me tell you this: is REAL SEO what we are talking about here.
And real SEO takes time and some serious work (but don't worry: the work is on us).
Remember I mentioned some misconceptions these "bad SEO guys" spread among business owners?
Well, even when they are quite a few, I personally think the more insidious of them are:
6 Insidious Lies Bad SEO Guys Pushed You To Believe
Ok. Let's Talk About Business..