"I'm Going To PERSONALLY Guarantee Our Services"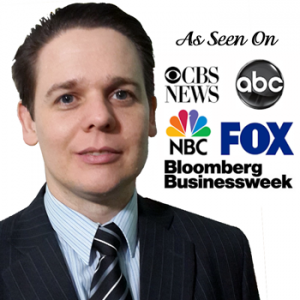 As you surely know, not many marketing companies can afford offering you any kind of guarantee.
And there actually exist a good reason for such a policy: delivering marketing services has a high cost associated since we have to pay for hundreds of hours of our team's labor, especial services we use to do our job, domains, content creation costs, etc.
That being said, I put myself in your shoes: More probably than not you're not a SEO expert like I am, so you really can't visualize the full picture here nor the whole host of benefits the services we'll be providing to your company are actually going to bring to your business.
That's fine of course: that's WHY you came to us looking for our expertise in the first place.
I could plainly tell you that we've been able to DOUBLE many of our clients' businesses thanks to the particular way we do SEO, but I'm pretty sure you don't care. The only thing you care about is YOUR BUSINESS and what we can really do FOR IT.
And yes, in case we accepted you as a client -you need to complete our Consideration Form first to find out- it was because of one reason: I'M POSITIVELY SURE WE CAN HELP YOUR BUSINESS TO GROW.
But again: there is no way you can visualize the results I myself am visualizing for your business based in my 10 years of SEO and Online Marketing experience.
On the other hand, I absolutely understand that our services are not cheap -it just takes money to deliver the kind of SEO service that's going to produce REAL RESULTS for your business- and you'll need to justify the investment.
Because of all of that, I decided to do for my clients just what I'd love a SEO Company would have done for me in case I were standing in your shoes: I'M GOING TO GIVE YOU PEACE OF MIND.
How can I do that?
Simple: I'm going to cover all SEO services we'll be providing to your company with MY PERSONAL 100% SATISFACTION GUARANTEE.
Let me briefly explain to you how this personal guarantee works:
I PERSONALLY GUARANTEE that we -the SocialAware Marketing team led by myself, Leonardo Schwartz- will deliver THE RESULTS we stated to you in our proposal letter -you should have received this one already in case your Consideration Form was accepted- within the time-frame we stated there (12 months in average, but depends on your business and how much competition it has in Google, etc. More details in our proposal letter.).
In case we're unable to meet these goals in the agreed time frame -something that has never happened to us, by the way- WE WILL KEEP WORKING For Your Business FREE OF CHARGE Until We Reach The Agreed Goals.
Sounds Fair To You?
I think so too.
So, if you've not completed your Consideration Form just yet, do it now.