Dear Business Owner,
Today, we're going to reveal to you one of our secrets of the trade when it comes to build brand awareness for our high-paid SEO and Marketing clients. This is in fact THE ONE CAMPAIGN we run for every new client of us, without fail.
What that kind of "secret sauce" actually is?
News Releases (Also Known As "Press Releases" of simply "PRs").
Now, as most things we do here at SocialAware Marketing, we don't do PRs like most people do them. That's why we prefer the term "News Releases" since the main purpose of these campaigns is getting your brand on the news.
That being said, quick Google rankings normally follow, but this is only a by-product of these branding campaigns..
Branding awareness is, as you probably know, a vital ingredient for your overall conversions. And conversion ratio is beyond any doubt the business ratio that can make the most impact in your bottom line in the short-to-mid term.
Let say you have an average conversion rate of 3% over all your sales channels. That would mean that, in average, 3 out or every 100 people that are exposed to your sales pitch become customers of yours.
Now, let's say you can increase that to a 4%. One percentage point doesn't seem like a big deal.
But let me run some numbers for you..
Let's suppose that you run a web design agency and your average transaction –that's the package you sell to your customers most of times- is $2,000. And for simplification purposes let's say all of your clients find you through your website which receives 1,000 visits a month.
So, with an average 3% conversion ratio, that means you get roughly 30 customers out of those 1,000 monthly visitors. And of course, that translates into $60,000 monthly revenue (30 customers times $2000).
Now let's get back to our scenario where you was able to increase this conversion rate to 4%, so, just a measly 1% increase.
Nothing to brag about right?
Hmm.. Think again..
Let's first see how that would translate into hard-cold money in your pocket:

1,000 visitors x 4% = 40 customers
40 customers x $2000 = $80,000

So now you suddenly added $20,000/month to your business revenue, and you did it by only increasing your conversion rate in one point!
Yes, that's great for sure.
But of course, you want to know HOW you can increase your conversion rate in real life don't you?
Truth be told, this can be done many ways. And more likely than not, you can improve you conversion rate much more than a measly 1%.
Some ways to do it are getting a pro copywriter to re-write you marketing materials, adding video to your sales presentations or salesletters, getting better graphics and web design for your business website, making it mobile ready, adding trust elements to it and split testing your webpages' elements like buttons, subscriptions forms, calls to actions, etc.
All of this should absolutely be done eventually, but if your business is new or this is the very first time you're considering increasing your conversion rate, you need to start with TRUST.
TRUST is probably the only element capable of increasing your conversion rates 2-3 fold overnight and that's definitively the point you must start from.
And nothing builds more trust in your prospects' minds that seeing your brand on the news..
That's why we always start our REAL SEO campaigns and, to be sincere, all of our marketing campaigns, with a well-planned News Release campaign.
Truth is that, getting your business on the first spots of Google is quite important, but the most effective you're at converting these leads into customers, the sooner you'll see a return on your marketing investment.
Being our mission to provide our clients with such a ROI as soon as possible, we want to get sure you have at least the fundamental elements of conversions in place. And these fundamentals are brand awareness and thus TRUST.
Your brand might not be as well-known right now as you'd like it to be, but you'll agree with us that the most your target market gets to see it in a daily basis, the more they'll trust you and therefore the most business will come on your way.
That's the magic behind having a team of expert writers with a solid background in the news world "creating the news" for your company day in and day out.
But writers, as good as ours are, are only one side of the equation. Having a proven distribution channel that allows us to get your news releases picked up for hundreds of news sites all around the country is A MUST HAVE for these campaings to be truly effective.
Of course, building that kind of relationships with the media is not easy nor cheap.
The good news is that we've already gone through this slow process during the last few years and now we are in the perfect place to bring to you this world-class service at a price you'll be able to pay for.
Just a couple weeks ago we had a meeting with the directory of the company and among other matters we decided to start providing this news release service as a standalone service.
You know, until very recently we would only deliver this service as an integral part of our REAL SEO SERVICE, which as you probably know it's the main service our company provides and the one that made us broadly recognized and respected all over the country.
A major reason for that policy was, of course, that our Search Engine Optimization clients pays us $5,000 and above and that's enough budget for us to accommodate this press release service in along with all other marketing campaigns we run for them. And we run press releases for our SEO clients a couple times a month, even in a weekly basis in some cases.
However, we finally decided to make this service available for any business owner that want to take full advantage of its numerous benefits even if they don't feel ready for our complete SEO and marketing services just yet.
But we'll be totally upfront with you and confess right away that we decided to do this with a selfish purpose in mind (sorry, we're business people too!).
We completely understand that investing $5,000-$10,000 a month in SEO services, even if it proves to be worth it, requires a good degree of trust. Thus, it's just unlikely that you'd be willing to pay so much money to a company you've got no prior experience with.
Consequently, to make it easier for business owners to give us a try and, eventually, become full-service clients of our company, we thought that the best way to go would be bringing to you a top-notch service that will produce real results for your business quick.. and doing it at a price you won't find anywhere else (provided you can find a service like ours at all).
But of course this is only a temporary offer.
Our intentions are getting a few dozens business owners from all over the country to test-drive this new branding service of ours, provide us with feedback along the way and help us to establish the best price point for it in case we decide to make it available permanently.
Of course, as we'll be using your help in case you feel like getting back to us with your feedback, we're willing to give you the best deal anyone will get.
This is it:
You'll get 2 NEWS RELEASES WRITTEN FOR YOU BY OUR EXPERT NEWS WRITTERS AND FULLY DISTRIBUTED TO THE MEDIA FOR ONLY $497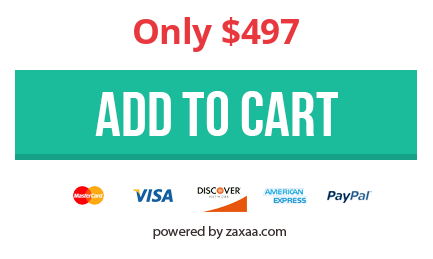 If you look around a bit you'll find that in average a good PR distribution service will charge you $400 per release FOR DISTRIBUTION ONLY with some going for up to $900. And of course, you still would need to write the releases yourself.
Now, more likely than not you're not a reporter nor a news writer youself so you'll end up having to hire one. If you want to get a level of quality similar to our pro news writers' you'll be looking at $100 per release or more.
As you can see, you'd have to hack a few resources together, invest time, and pay about $1,000 out of your own pocket just to try to get similar results to what you'll get hands-free and out-of-the-box from us, for half price.
Of course, we don't intend to sell ourselves short for long; we'll get to a much more reasonable price point fro this premium branding service really soon thanks to the invaluable help of business owners just like you.
Now, in case you really want to secure this cheap provisional price FOREVER you'll have a chance too. As long as you get in as this offer is still available.
But I have to prevent you that we'll be taking out this part of the offer at any time. Reason being that we need to pay our team of expert writers –they're not cheap!- and our distribution partners and so, we just can't afford making this deal available for more than 10, maybe 20 people.. or we'd be out of business in no time!
So, if you're reading this and you do understand how important being able to get exposure for your brand and build trust in your market in an ongoing basis really is for your business, use the button bellow to secure your place and get grandfathered at this not-to-be-seen-again price: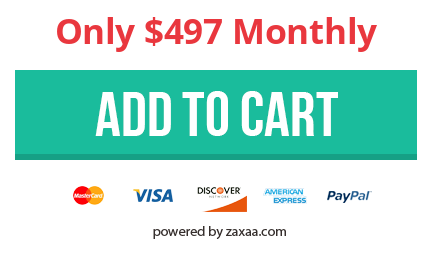 What You'll Get With This Marketing Service:

TWO News Releases designed to get exposure for your business/product, carefully written by our team of professional news writers. All of our news writers are native English speakers -no more overseas writers making you look bad- with 5 or more years' experience in news writing.

You can tell us what you'd like our writers to write about or, in case you have no idea, let us find a good angle for a news release promoting the business, website, product or service you want to get more exposure for.

The whole idea of this service is for it to be as hand-free for you as possible.
Once your News Release is written, it'll be proofread by one of our professional proofreaders. All our proofreaders are native US English speakers and have years of experience in the PR industry.
We'll send the final draft to you for your approval.
Once we get your approval, your News Release will be queued for distribution to news sites.
Finally, we'll report back to you where your news release was published on.

Not only that but we'll keep you informed about new pickups as soon as we found them. It's not unusual at all that a news release written by us continue to be picked up for weeks and get published in hundreds of news sites around the country.
Any Guarantee?

Well, you know, when a news release is out is out.
Our writers needs to be paid for their work, no matter what. And so do our proofreaders.
And of course, we have to pay for distribution for each and every release we send out.
That being said, I do want you to get peace of mind..
We're a well-known and respected marketing company and we've got a reputation for providing excellent service.
So, let us make it easy for you with our Double Guarantee:
Our Double Guarantee:



[Guarantee #1]

Let our pro writers do their news hocus-pocus on your release.
If after reading your release's draft you think, for whatever reason, that it's not the outstanding piece of newsworthy writing we promised it would be and don't want your business name to be associated with it, just let us know immediately and we'll refund every penny you paid and cancel your subscription in case you've got one.
We'll pay for the writer and proof-reader out of our pockets and we part ways as friends.
Does it sound fair to you?
Good.
But that's not all..
[Guarantee #2]

If after we send out your news release and get back to you to show you the final distribution report a couple weeks later you find we're unable to get your news release picked up by at least 3 quality news networks (I'm talking about Google News, Fox, ABC, CBS, NBC, etc) you'll have the right to contact us to ask for an immediate no-hassle full refund.
Or you can have us to run a completely new press release campaign for your business FREE OF CHARGE. Your call..
That's it.
I think you'll agree with us that these guarantee terms are more than fair for both of us and show we're really serious about getting you results. We want your business badly and are willing to go the extra mile for it if you give us a chance.
Of course, we can't nor want to open up the game for tire-kickers and other non-serious people out there by offering a 'we'll-refund-you-no-matter-what' kind of guarantee policy. It just makes no business sense and adds no value to none of us.
But if you're a serious business owner or entrepreneur-the only kind of people we want to do business with- then you'll find that our Double Guarantee is all the coverage you really need.
Ready To Order?

Then just pick the option that makes the most sense for your business:
2 News Releases – One-Time-Payment
Professional News Writing and Premium Distribution Included!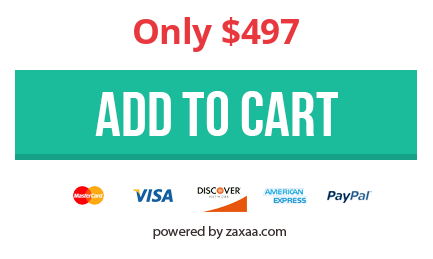 2 News Releases EVERY MONTH
Professional News Writing and Premium Distribution Included!